Quieter, Cleaner and Efficient Equipment: Doosan Portable Compressors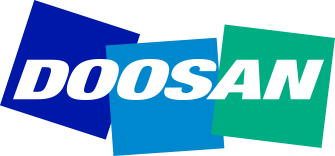 Doosan Portable Compressors are your handy, mobile, quiet solution for pressurized air on the go. Efficient and cleaner-burning than their counterparts, Doosan compressors comprise a range of portable options for the industrial market. These rotary screw air machines offer air pressure flow of 185 to 1600 CFM at 100 to 500 PSI of pressure.
Built on a name that is now synonymous with industry standard, Doosan's legacy stretches back to 1871, where it was first put to use in the mining, oil and construction industries. Today it still holds a time-honored place in those applications, making your projects easier with powerful, rugged, reliable and American-made compressors.
Routinely tested to ensure they can withstand harsh conditions, extreme weather and demanding projects, Doosan compressors don't let you down. Versatile and portable, they offer the widest range of options on the market. If you need an air compressor that will not only meet your application's specifications exactly, but will adjust to meet multiple project demands, you'll find it in the Doosan line. Customize your equipment to fit your needs, let us know what you need, or speak to their reliable customer service representatives after purchase to learn everything you need to know.
These air compressors:
Routinely outperform many of their industry competitors
Are built to last, with easy-to-maintain design and parts you can replace without fuss
Transform on demand to meet your needs
Are simple to operate and train others on
Deliver powerful solutions on a huge range of projects
Our expansive list of new, refurbished and used items helps ensure that you can find what you need at a price point you can afford. Many of our machines are only a few hundred hours since new, giving you all the benefits of a right-out-of-the-package product without paying as much as you would at a retailer that only sells new.
Beware that our industry turns over quickly though, so what you see today may not be what's there tomorrow. If we have something you like, be sure to get in touch with us quickly so we can make sure you get it. If you don't see what you want, just let us know. Call or email any time to learn more, so we can put you on the path to success today.
In fact, the company's categorizes its portable compressors as 185 thru 600 CFM, 750 thru 1600 CFM, high-pressure and oil-free. It also offers machines for international markets as well as utility mount compressors.
Doosan portable diesel air compressors are known for their efficiency, cleaner operations and efficiency. The company focuses on providing a longer-term usability for its machines that help maximize productivity. The machines have a low cost of ownership and Doosan's large network of resellers and support staff ensures the customers do not have to worry after the buy the machines.
Here is a quick look at the categories of Doosan portable diesel driven air compressors that are known to be quieter, cleaner and efficient equipment for businesses and premises to rely on.
185 thru 600 CFM Air Compressors: This range includes diesel air compressors that are smaller in size and have been built to provide maximum valuable addition despite their smaller footprint. The company has introduced features such as single-piece composite canopy that makes the machines quite tough, much quieter operations and better fuel efficiency
750 thru 1600 CFM Air Compressors: These are a larger type of rotary screw diesel air compressors and are better suited for large industrial sites and factory applications. They deliver a much higher airflow and have been made rugged to withstand all types of working environments. Some features include higher corrosion resistance, variable frequency drive system for unparalleled control and exceptional efficiency
High-Pressure Air Compressors: These machines have been specifically designed for oil and gas drilling operations. These diesel driven air compressors feature direct engine control, improved microcontrollers, and better mechanical control of the inlet, high fuel efficiency and long-term durability.
Oil-Free Air Compressors: These machines are meant for petrochemical and nuclear installations where oil-based compressors cannot be used and air quality is of paramount importance. These equipment are powerful, fuel efficient, environment-friendly and offer better returns on investments
An air compressor is undeniably, one of the most important equipment in use across industries. Automation has increased perfection and efficiency, optimizing output. Doosan portable air compressors have a reputation as one of the oldest, yet innovative manufacturers of air compressors. The ideal range of a portable air compressor is between 8 to 11 bars for efficient functioning of the air tools that it is expected to support.
The very nature of the requirements for a portable air compressor makes it mandatory for the machine to be rugged to work in the harshest conditions. A Doosan portable air compressor sports the latest in compressor technology, with oil free models for specific facilities.
Designed and manufactured to operate with minimal maintenance, Doosan products have benchmarked standards for air compression. The industry specific design has transformed Doosan portable air compressors to equipment that possess more effective direct engine control. This suits a wide range of applications, optimizing output by incorporating better mechanical control of the inlet and increased fuel efficiency.
At Swift Equipment Solutions, our association has always been with top rated equipment. This automatically rendered Doosan as a prime offering for air compression requirements. Consequently, we hold one of the most comprehensive range of portable air compressors from one of the leaders in the industry.