Swift Equipment Readies Microgrid Greenhouse Power for California's Budding Marijuana Growers
In November 2016, California legalized the recreational use of marijuana. Effective Jan. 1, 2018, the California Department of Food and Agriculture will begin licensing cannabis industry applicants.
But California's power grid isn't ready to produce 1 to 2 percent more electricity – the estimated demand for the indoor production of the state's cannabis crop.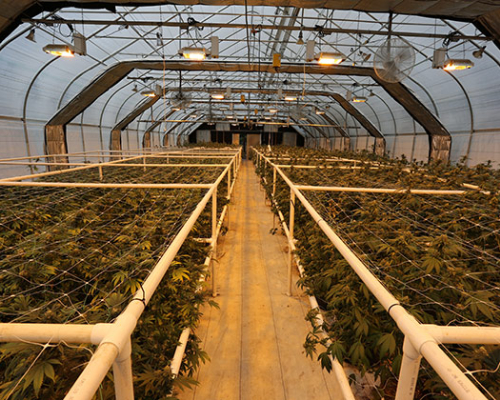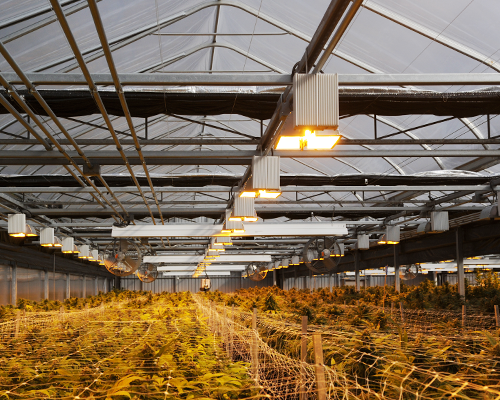 California's Countdown to Legal Marijuana: Who's Got Greenhouse Power?
From single-generator applications to full 40 MW power plants, Swift Equipment Solutions now offers microgrid solutions to get California growers off and running.
A microgrid is a supplemental energy system to overcome resource limits in a given place, maintaining a stable power flow. Off-grid electricity providers provide timely, small-scale power generation for a single or several connected operations.
Environmentally, a non-utility generator offers the advantage of saving energy that standard or microgrids lose in transmission.
Swift offers generators powered by natural gas. These inspected and tested generators can be certified to operate on temporary basis until local utilities can catch up to the demand.
California's cannabis entrepreneurs can begin making electricity immediately with a natural gas generator—thus establishing a successful operation early, in a highly competitive business environment.
Why Swift Equipment Solutions for Powering a Cannabis Greenhouse?
Swift Equipment can help growers find equipment solutions to fit the exact specifications of their projects. Swift offers engineering and all technical support to review California growing warehouses and provide immediate solutions. Josh Kramer, SES Founder and President, emphasizes the company's focus on delivering a high-quality product to the site in a short lead time. This supports companies needing to power up quickly and operate effectively in an untested regulatory environment.
Meeting the Needs of a the Cannabis Cultivation Electricity Requirements
Cannabis growers have special electricity needs. The crops need grow lights that run day and night. And they need air conditioning, to cool the commercial grow rooms that are heated up by that powerful lighting. A cannabis grow house with 50 to 100 lights will go through up to 80,000 watts in the daylight cycle.
Successful starts for legal growers, and backup power if needed, can be assured. The answer is custom solutions for specific sites.
States that were not quite ready for the increased power load after marijuana legalization experienced blackouts, impacting residential customers. This underscores the value for the newly legalized grower to acquire an on-site energy supply during the initial business phase.
Microgrids are often thought of as backup systems for storm readiness. But the success of legalized marijuana cultivators will play a significant role in establishing a widely available supply of off-grid electricity generation.
About Swift Equipment Solutions
Based in North Houston, Swift Equipment Solutions provides a variety of off-grid power answers, including new and pre-owned gas generators. Available generator brands include Capstone, Caterpillar, Cummins, Jenbacher, Kohler, and Waukesha. See: http://swift-equipment.com/Gas-Generators.html
Swift Equipment Solutions will ensure the grower is ready with a power source correctly tailored to the needs of the individual site.
Learn more about Swift: www.swift-equipment.com
Call us today, and prepare to power up: (866) 571-0044